A podcast about gender, identity, orientation, and all the life that happens around them! George is an FtM transgender man, Jess is his pansexual genderqueer wife; they talk parenting, work, and such.
Episodes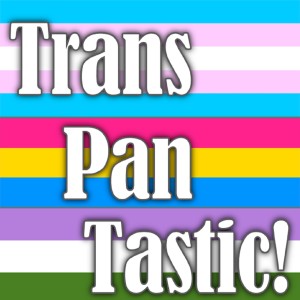 Saturday Mar 20, 2021
Saturday Mar 20, 2021
After the endocrinologist increased George's testosterone dose, his blood work changed more than expected. When we talked that over with another friend, that person detailed experiences that made us both jealous.
We are here to share our entire intersectional experience with anyone who finds it beneficial, but we want to know what you connect with the most. You can let us know by clicking to a one-question anonymous survey at vote.pollcode.com/32371374. If you have a request/suggestion that isn't listed, comment!
We can be found online at TransPanTastic.net, you can email us at TransPanTastic@gmail.com, and "TransPanTastic" is searchable on most social networks. We would love to hear from you, so let us know what you think or what you want to hear about!